Princesshood
You do not become a princess simply by donning a fancy gown and a glittery tiara. Being a true princess is about having the confidence to be the best version of yourself you can possibly be. It's about treating everyone with kindness and generosity, as well as believing passionately in yourself and your dreams. Each day at Princess Prep, we discuss fictional as well as genuine princesses, both historical and modern-day. Girls are encouraged to draw upon the positive qualities of princesshood and apply them to whatever they choose to do in life. Princess qualities discussed include:

Philanthropy & Selflessness
Kindness & Compassion
Hard Work & Self-Belief
Generosity & Gratitude
Leadership & Diplomacy
Manners, Grace & Poise
Inner Beauty & Strength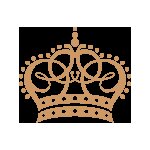 Historical Princesses:
Diana, Princess of Wales
Princess Grace of Monaco
Princess (now Queen) Elizabeth of England II
Princess Victoria of England
Princess Kaiulani of Hawaii



Modern-Day Princesses:
Crown Princess Mette Marit of Norway
Crown Princess Letizia of Spain
Crown Princess Mary of Denmark
Crown Princess Masako of Japan
Princess (now Queen) Rania of Jordan
Crown Princess Victoria of Sweden
Crown Princess Marie-Chantal of Greece
The Duchess of Cambridge and more!



Fictional Princesses:
Princess Giselle
Princess Buttercup (in The Princess Bride)
Princess Mia (in The Princess Diaries)
Sarah Crewe (in A Little Princess)
Eliza Doolittle (in My Fair Lady)
Ariel, Cinderella, Snow White, Aurora, Jasmine and more!



"All women are princesses. It is our right." - Sarah Crewe (A Little Princess)